Saved by an Angel by Charlene Wilson
By Other Authors and Distributed by Paul Dale Roberts, HPI Esoteric Detective
HPI (Hegelianism Paranormal Intelligence) International
https://www.facebook.com/#!/groups/HPIinternational/
Paranormal Hotline: (916) 203-7503 - 4 Advice & Investigations
Email:
pauld5606@comcast.net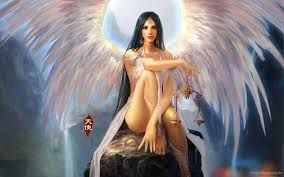 Hi Paul,
Here is one of my Angel stories. Hope you like it is a true story. I really would have died if my Angel or something didn't help me...
Saved by an Angel... I think...
It was many years ago my family was visiting my grandparents and it was a hot summer day so we were all out at the pool. My grandparent's pool had two sides to it one was four feet and the other was eight feet well I was only about six years old and wanted to be with everyone else at the big end of the pool. I was holding onto a float and went to grab onto another one and let go of the one that I had but didn't grab the other in time. I was all ready into the 8 foot part of the pool and I went straight down. I was panicking and kept trying to get back up to the surface. Every time I was almost there and tried to call out for help water would get into my mouth and I would sink back down again. I heard someone say where did Charlene go and someone else said oh she must have gone into the house.
At that point I was so tried of trying to reach the surface and then all of the panic just left me and I was about to give up and everything felt so peaceful. It was really a strange feeling after being so afraid and then at peace. Anyway I heard someone say in my ear to LOOK UP! I looked up and there was a float above me. I reached up and grabbed it and dunked my dad and he ended up saving me. If it wasn't for that voice I would have died... there is no denying it. My dad asked me later if I was thirsty he was always joking around like that.. Miss you dad and will love you always... he killed himself two years ago... I hope he is at peace now. Thank you for listening to my story it is true.
Hi Paul,
I wrote about an experience from when I was a teen. It was a really cool thing that happened. Hope you like it and again this is 100% true! There is only one other experience and that happened about a month ago and now I'm 42 years old. Everyone thinks I'm in my 30's though! Hee hee! :-D
Helped by Unseen Hands
When I was a teenager my friends and I were in the youth group. One night after the meeting we went outside and it was winter a cold winter night at that! I was never dressed right for the weather and still don't really dress right. Anyway there was this really big hill behind the church and all my friends went down it so I did too. The only way you could get back up was to clime up because it was so icy and my hands were so cold that I just kept sliding back down again. My friend Sean threw down his gloves but I couldn't even put them on because my hands were so num and they were stinging too. I was crying at this point because it hurt so badly. I was screaming that I can't get up and I said God please help me! Then I felt someone pick me up and walk me up the hill! My friends were in shock because they watched me just walk up. They were like how did you do that? I told them that I asked God to help me and I was picked up and could feel something holding me up so that could just walk up that hill like it was nothing! It was the most incredible feeling! Once again I was helped when I needed it. There is someone out there that looks after us and no one can tell me that there isn't. This really happened and my faith was faltering then because my parents were getting divorced and it was a hard time for me but my belief was restored when I was picked up and held onto, I was actually leaning into what was holding me up. It was worth the pain to experience that!
Thanks and God bless!
Char
Have a good weekend buddy! 8-)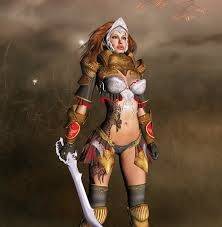 Hi Paul,
This is my latest and last experience so far anyway. Hope you like it and this really did happen. It was really cool, I feel blessed that I got to see this. I do believe in God and Angels even though I do sin but I also ask for forgiveness and I don't go to church all the time. It just goes to show you that God still loves us no matter what!
Seen Jesus in the clouds!
This is short and sweet and what an amazing experience for me! It was about a month ago we weren't getting along to good with the people next door. It got really bad to the point that I didn't even want to come home to their drunken raving madness! I was having a really bad day and my boy and his father were in the house while I was outside having a beer and watching my dog play. I was very upset so bad to the point of tears and I said God please help me get through this madness, I'm so tired of it! I also said I feel like just giving up but can't because of my son, family and friends but mostly my son. Then I just put head all the way back and looked up into the clouds and right over me was a perfect face. I said out loud who is that? Its not my father or anyone else that I know that has past on. It was a kind face so I knew it wasn't something bad then I said could that be Jesus? Then I noticed the crown around his head! I said it is Jesus! I was like thank you so much and I felt so much better like I knew everything was going to work out. I sat there for quite awhile and it stayed there. Then I went to my mothers part of the house and told her and she said that I was really lucky to have seen that. I wish so much that I had a camera so that other people could have seen it too. When I went back out it was gone… You know what, the next day the people across the street come over and said they were sorry for all the grief they had been giving us! We have been getting along ever since! I do feel blessed that I seen Jesus in the clouds you may all think I'm a nut but I seen perfect eyes, noise, mouth, hair and crown everything! It was so clear like he was just looking down from the sky and I'm not lying! I'll never forget it, it was a beautiful experience! Thank you, Char
2nd Investigation: Diamond Springs Hotel
From the Ghost Girls Case Files: Summary of Events / Diamond Springs Hotel
Date: September 29, 2008, Monday.
Time: 1500 Hours
Location: Diamond Springs Hotel
2nd Investigation
Report follow-up completed by: Paul Dale Roberts
Lead Investigators: Nancy Bradley - Celebrity Psychic. Shannon 'Ms. Macabre' McCabe - Ghosthunter Extraordinaire.
Ghost Girls Paranormal Investigators: Catherine Noble, Paul Dale Roberts, Jennifer Baca, Judy Cooper, Bryan Coleman (Videographer), Bob King and Robert Reppert.
Present for Investigation: Amy Shim - Owner and Leonard Landers, Chef.
Equipment Used: digital audio recorders, video cameras, TV monitors, flashlights, FLIR thermal reader, dowsing rods, walkie talkies, digital cameras, EMF Readers, temperature gauges.
A through investigation was conducted on the second floor, outside perimeters and first floor dining area. All evidence from this 2nd investigation is still pending conclusion.
Nancy Bradley with her psychic abilities was able to pick up on: A gentleman named "Charlie". A little girl in the upstairs hotel hiding from her dad & mom. There was spirit energy all over the place.
Nancy placed some of her investigators through a channeling process, using a lit candle that is placed under the investigator's face as the investigator gazes into a mirror. Here are the results:
Shannon McCabe: Shannon McCabe: Candle flame went out on it's own 3
times. Shannon was admant about making sure it was not her breath or a breeze. We caught this on film.
Paul Dale Roberts: Candle flame went out one time on it's own.
Judy Cooper/(In Judy's own words): The candle kept being blown out by unseen spirits when we were attempting to channel past residents and guests at the Diamond Hotel Restaurant. As the spirits were not cooperating, Nancy asked me to use my healing energy to see if I could calm their energy and make them comfortable. Once at the candle, I did a quick healing and balance of past energy with my gift of TRUTH IN HEALING. The candle remained calm through the rest of the channeling session, allowing us to bring in spirits from the other side."
Jennifer Baca/(In Jennifer's own words):"Once Nancy began channeling through me, I immediately felt myself changing. I could see my facial features changing in the mirror. My jaw became more square, eyes more narrow, cheekbones more defined & the silhouette of straight long dark hair. As Nancy began asking questions of this spirit, she & the other investigators watching this process sensed that this was a male Native American coming through me. My jaw became tense & my bottom lip pushed itself up into a more obstinant position. The feeling of pride & stubbornness came over me & at first it seemed that this male entity was unwilling to answer Nancy's questions. He would just grunt. After a few more gentle prods from Nancy, the entity began giving short, quick answers to her questions. She would ask, "How old are you?" and the spirit would answer "Old"….all the while transforming my facial features from a younger man to a much older man. I could see my jowls drooping, the deep-set wrinkles in my face, my eyes slanting downwards & my hair turning a wiry gray. When I transformed into the old man, I could feel an immense sadness come over me. Nancy would ask, "Why are you so sad?" and the old man would answer, "My people." We assume that this Native American male had witnessed the tragedy of his tribe being killed…..maybe succumbing to it himself. This old man seemed to be feeling the deepest sadness for not being able to protect or help his people. When Nancy concluded the channeling by asking the Native American where she could help him go….his answer was an endearing "home." Nancy helped to guide this lost soul home."
Jennifer Baca was shaken by this experience and had to walk outside. Later Catherine Noble and Judy Cooper used healing methods that enabled Jennifer to fall into a calming relaxed mood. The method used was: (In Nancy's own words) The HEALING METHOD is The NANCY BRADLEY TRUTH IN HEALING ~. We NEVER use Reiki in ANY of Nancy's events, she does not believe in it or other programs. Also, the TRUTH IN HEALING PROGRAM is now international, it was programmed through Nancy only, and it is the only program we allow or use at TRUTH CENTER.
Catherine Noble's Assessment:
(In Catherine's own words): "I heard a voice coming from the ladies' restroom, and, having heard the story of the heavily made-up woman spirit seen there, I walked in to investigate. As I did, I glanced down at the screen on my digital EMF meter and it had gone from 0.0 to 0.9 as I stepped through the door. The voice in the restroom turned out to be fellow investigator, Jennifer Baca, who was trying to get the spirit to respond to her questions for an EVP recording. We listened to the playback of the recording, but there was nothing discernible to my ear. I have the feeling, though, that if there was a spirit in there with Jennifer, it passed me, exiting, as I came through the door. I could not get the EMF meter to repeat the reading.
Upstairs, I felt as though I stepped into a time warp. Cobwebs brushed my face as I walked around the small rooms with the ectoplasmically-dipped spirit wands. Long ago the building actually was a working hotel. Each room was assigned a number and most were big enough only for a twin bed. A few rooms are being used for storage now, but the others seemed filled with an eerie energy. The wands spun wildly as I traced the steps of another era. The wands react to the presence of a spirit. I felt as though I was being watched, but the spirits were elusive."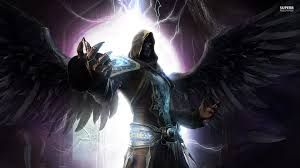 When evidence of this investigation is concluded, the final report will be distributed.
Catherine Noble adds one more item for this report:
I took the candle from Nancy and I stood in front of the mirror. She snapped her fingers and asked, "Who are you?" I was transfixed by the flame and I felt as though I was there, but then again, I wasn't quite there. I replied, "Happy."
"What is your real name?"questioned Nancy.
"Susan. Susan Antoinette," I answered.
"Is anyone with you?"
"A little girl."
"Why are you here?"
"I'm lonely," I said. I wanted to say that I liked the busy-ness of the place. As I gazed at my face in the mirror, it seemed as though my features were exaggerated. My face was staring back at me, but it was as if I was looking at it through double vision. Nancy snapped her fingers and I was back.
Happy monster hunting, Paul!
Cat
Judy Cooper makes these comments:
"I picked up on a woman named Mary whom I had encountered earlier in one of the back rooms. She looked old and weary. I had a feeling of sadness come over me. She said she had lost her son who at the time was 6 years old and wasn't able to find him. By looking at the face in the mirror I could tell the years of sadness and despair had taken it's toll. I sent healing energy to her and said a silent prayer."
BELOW ARE HPI UPDATES, NEWS AND GOSSIP!
THE PURGE 2 REVIEW
7/15/2014: On this night went to Regal Theater, 3561 Truxel Rd, Sacramento, CA 95834 and watched The Purge 2: Anarchy – An American Tradition. You can see the trailer here:
https://www.youtube.com/watch?v=XzFCDqKE4yA
- this was presented by Shannon McCabe and the Vampire Ball. Enjoyed the movie, of course there was a lot of violence. The movie is evolving in such a way, that there are now rebels going up against the government and the purge, by using higher than Class 4 weapons. The rich people are exploiting the poor, by hiring thugs to capture the poor and bringing the poor to their lavish homes to be purged. Sat with my buddy Oscar Benjamin and we enjoyed critiquing it. At least I was able to get my free small popcorn, by using the coupon I received from the last time I went to the movies.
Paul Dale Roberts, HPI Esoteric Detective
aka The Demon Warrior
Hegelianism Paranormal Intelligence (International)
http://hegelianismparanormalintelligence.com/
https://www.facebook.com/#!/groups/HPIinternational/
TEARDROPSOFANANGEL SUPPORTS HPI!
http://teardropsofanangel.com/
GET HPI UNIFORMS HERE:
http://hpii.spreadshirt.com/
MAXAMMYSTERIES - ALL HPI VIDEOS
http://www.youtube.com/user/maxammysteries
http://www.knighttalkradio.blogspot.com/
for HPI Stories!
Managed by Staci Butler, HPI Twitter Account Manager
http://alldestiny.com/index.php/paul-dale-roberts/
My Bio Link at Ceri Clark's All Destiny Magazine!
Email:
pauld5606@comcast.net
Paranormal Cellular Hotline: For Investigation or Advice: 916 203 7503