Ghost Girls Tales: Full Moon Seance at the Diamond Springs Hotel
By Paul Dale Roberts, HPI Esoteric Detective
HPI (Hegelianism Paranormal Intelligence) International
https://www.facebook.com/#!/groups/HPIinternational/
Paranormal Hotline: (916) 203-7503 - 4 Advice & Investigations
Email: pauld5606@comcast.net

https://www.youtube.com/watch?v=dzsMsiJT27Y&feature=youtu.be
Peoples' Comic Book Newsletter Vol 8 Issue #85 A – April 15, 2005
And Vol 4 Issue #41a June 15, 2001 – Planet of the Apes Special

PHOTOS OF HPI MODEL DEANNA JAXINE STINSON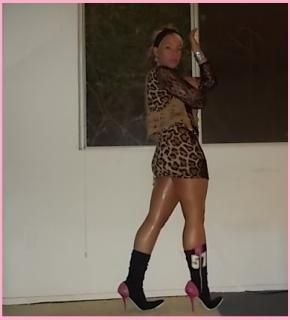 Today turned out to be a strange day. The day is January 10, 2009, Saturday. I went walking with my dogs Pika and HPI (Pronounced Hi-Pee) at Elk Grove Laguna Creek Wetlands. According to high school kids, the Wetlands is haunted. There is claim by these high school kids, that on one foggy night they saw a covered wagon drawn by two ghostly black horses near some Eucalyptus trees. Eucalyptus trees were brought over by settlers from Australia. They were planted in clumps in certain areas, so that settlers can use the shade from these huge trees for cover. The three clumps in the Wetlands is where kids have said they have either seen ghostly figures in old Western outfits or have seen the ghostly covered wagon drawn by two black horses. The kids claim that the ghostly covered wagon drawn by two black horses is only seen on a foggy night. It will appear out of the fog. Of course when I investigated this area with my dogs Pika and HPI, I noticed numerous liquor bottles and graffiti on the trees. Could the kids be seeing these ghostly figures under the influence of certain 'spirits'? I have brought Pika and HPI on various investigations with me in the past. This is HPI's second investigation and Pika's 12th investigation. Yes, Pika and HPI are the 'ghost dogs'. Pika is very sensitive to spirit activity and I have noticed that HPI seems to be sensitive too, because when we walked past the clump of Eucalyptus trees, they found a spot and nervously barked at the spot. They ran around the spot as if there was something there, that I couldn't see. Perhaps this area is truly haunted and I will look into this matter more closely in a future investigation.

Tonight was the night for the Full Moon Seance at the Diamond Springs Hotel, conducted by Nancy Bradley - Celebrity Psychic and Shannon 'Ms. Macabre' McCabe - Ghosthunter Extraordinaire. The seance was a big success, a huge crowd showed up for dinner and the seance. The dinner was especially wonderful. I had a steak sandwich and French fries. I saw some familiar faces in this crowd. Showing up were HPI Paranormal Investigators: Iesha Bayona, Colleen Baragan, Laura Miller, Inger K. Price, Dianne Davis, Tammy Straling, Natalee Black, Lisa Holt and her husband. Iesha and Colleen are staying at the National Hotel this night and showed me their photographs. They are getting unusual light anomalies in their hotel room and surrounding areas. When Iesah and Colleen are not doing an HPI Scouting Mission, they ghost hunt on their own! Talk about dedication!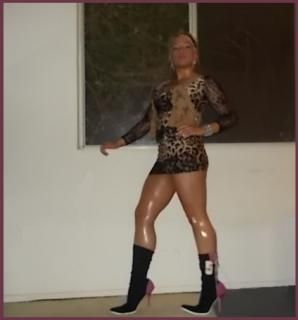 Ghost Girls Paranormal Investigators present were: Jennifer Baca, Robert Reppert and Bob King. Amy Shim the owner welcomed us all with big hugs. She is such a sweet lady and I hope she will always have a lot of success with her hotel that is now a restaurant.

After the dinner, we went into the back room and conducted our seance. Nancy Bradley was on a roll this evening. She looks at Laura Miller and detected birds around her. Laura Miller is carrying bird feathers in her pocket. Bird feathers that she was going to give to me, as a token of good luck for my upcoming trip to Aruba and Argentina. Yes, this January 12 to January 19th, I will be flying out of Oakland International Airport to New York and then to Aruba. Catching a ferry boat to Argentina and then headed back to Aruba. When I leave Aruba on January 19th, I will be flying into Boston, Massachusetts and back to Oakland. The reason why I am headed for Aruba is because people are claiming to seeing a blonde phantom woman on the beach. Could this be Natalee Holloway and if it is, will I be able to obtain EVPs from Natalee? Will I be able to get Natalee's spirit to communicate with me and tell me how she died? When going to Argentina I will be interviewing people about the creepy gnome that has been caught on a cell phone video and the recent cattle mutilations that have been reported in various areas of Argentina. Could there be a connection between the gnome and the cattle mutilations?

But, enough about my trip, back to Nancy. Nancy detected various spirits around people at the seance and knew about personal issues of various people in the room. Before I knew it, some tears were flowing, because Nancy was right on the money on all of the readings she did in the room. Nancy was even able to give readings on various ailments of people or things that might be troubling them. It was truly amazing to watch Nancy using her psychic abilities and be right on target with all of these people, most of them were strangers to Nancy.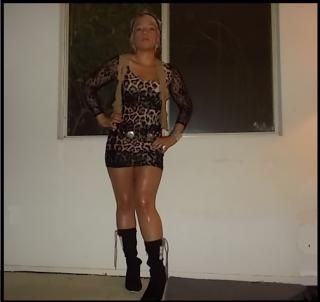 Nancy has been bringing out Shannon's psychic abilities and Shannon was detecting emotional energy from behind her. Next to Jennifer Baca was a woman in the dark that Shannon was not able to see, but I could see her and she was crying. So, even Shannon was picking up the energy in the room. It was a very impressive seance and everyone walked away satisfied.

Nancy passed around an envelope and inside the envelope were animal names. I picked a 'beaver'. I told Nancy, that I picked an animal that I am very fond of...a beaver. Everyone laughed. Hmm...now, I wonder why they were laughing? But, a beaver is known to be a builder and accomplishes his or her dreams. Believe me, I do have a lot of dreams and I am a builder...a creator. So, a beaver was truly my animal.

I don't know if Nancy detected any spirit activity around me, but if she did, I hope it's my loving dog of 16 years...T-Rex. I was so close to T-Rex and when he died, Pika was very sad and depressed, that is when HPI came into the picture. If you are looking at a picture of HPI and Pika with this article, that is the best picture I could take of them together. Everytime, I try to take a picture of HPI and Pika together, they are both so active, that the picture comes out blurry. You would think I was taking a picture of a UFO, because as you noticed most UFO pictures are blurry.

As I left the Full Moon Seance, I get a call on my cellular phone hotline. Cathy, a friend of mine, that I met through Gloria Ramos - a romance novelist that works for my website: www.jazmaonline.com wanted me to come down to the Virgin Sturgeon along Garden Highway by the Sacramento River to meet her girlfriend. Her girlfriend has a story that is quite terrifying. It's a story about her ordeal that she went through when she lived in a haunted house. As I arrived at the Virgin Sturgeon, I was able to hear part of the story, but it was too crowded and too noisy. So, I have made a deal to meet Cathy's girlfriend at Starbucks sometime to get her incredible story. I won't give out the details here, since I only got a partial story, let me get the full story and I will do an exclusive article about Cathy's friend.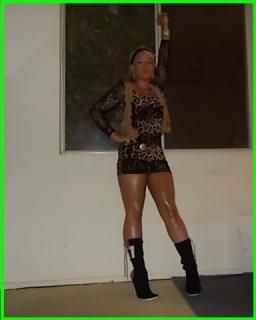 Well, this ends my night and now it's time for me to get packed up and ready to fly off to Aruba and Argentina! Where is my Pina Colada? One more thing.....when you have a chance, make sure to see the Will Eisner movie "The Spirit". The Spirit is one of the best comic book characters ever created and if the movie is anything like the comic book, it should be a great movie! I can't wait to see how Samuel L. Jackson will play the part of The Octopus. I met Will Eisner at the 1997 San Diego Comic Book International Convention. Will Eisner is a legend in the comic book industry, but yet he is a very humble man and gave me many tips when I created my one and only comic book The Legendary Dark Silhouette.

Just in! I just got this email from Laura Miller and in her own words, she explains her experiences at the Full Moon Seance, she is writing this email to one of her psychic friends:

"The Ghost Girls Full Moon Seance 01/10/09
A letter Sandwitch Sewy...

Sis, all's good. Went to the full moon seance last night at the Diamond Springs Hotel Restaurant with Nancy Bradley, Shannon McCabe, and Paul Dale Roberts running the show. Which means I got to meet Nancy Bradley, she's a fairly famous psychic at least in these parts. Well, I would say she's the real deal, and her perspective on things makes sense. I can confirm a lot of what she was seeing; the reactions of a good share of the others confirmed more as well.

She described stuff for my friend Tammy that she couldn't possibly have known or even guessed, and we know that to be a fact. And then there was me, when balancing the energy in the room, she made a few statements that were most interesting, one of them she repeated a couple of times and she didn't use that particular wording with anyone else. The others she pretty much was declaring psychic energy, or healer/nuturer energy, meaning what their basic alignment that night was.

Me, she first declared the 3 of us sitting on the floor as psychic, and that's good, might need to move one of us and place a healer/nuturer in our place to balance better. Pointed at me and said I like you, I want you near me, psychic truth sayer, seer. Later she repeated the statement psychic truth sayer adding magnet. Saying I draw things to me. ...hmmm no **** on the description... since when did I see or make or cause to be known the truth of a thing/person/situation?

But that was just an interesting little tidbit, good but not convincing for me; nobody but nobody argued about the alignment she was giving them and there turned out to be about 30 of us there.
When she made the last movement of people; I can honestly say the room was aligned about as perfectly energy wise as we could get it.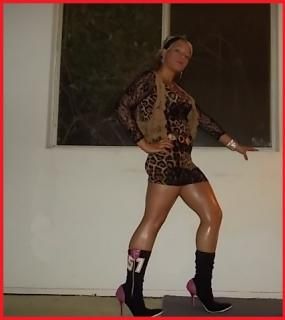 I must say; in this room of about 30 people I have not seen so many people gathered that sparkled like that in one place in a very very long time. Many were so bright making even the normally very sparkly people seem just a little dim in comparison.

Let the seance begin... use of copper witching rods dipped in ectoplasm to verify energy and locate spirits, and answer yes no questions now and then... everyone invited/expected to speak up and say what they see, hear, feel,... Of course some of the detail she was saying could have been parlor tricks, but it didn't seem so. I had personal imput that supported the presence and location of most of her 'seeing' had input on some of the names. People corraborated some unknowable personal information about themselves when she did readings on them; and corraborated information on spirits that were trying to get in touch.

Now comes my bit of undeniably convincing experience with the renowned Nancy Bradley, she's doing readings of people here and there and pretty much focusing everywhere but me, she's finishing up talking about a Grandmother Named Mary when she all of a sudden looks at me with an aura and look of surprise! She excitedly motions over at me and then points, saying in a tone of voice displaying a little awe, " but do you know what's around you right now is birds, you have birds all around you right now." I exlcaim in a flat factual tone, "I certainly do. Before I left the." *people laugh* "and before I left the house tonight"...Nancy, "I am a psychic actually" *another laugh*...me, "before I left the house tonight, typically things in my possession want to go on ventures with me, two things went and one of them is for Paul's wallet for his trip...

While I'm saying this I reach into my lunchbox (purse) and take out my wallet, zip open the change purse and take out this little white feather (acquired on a walk at the wrong time of year for feathers). I then, reach into my right pocket and pull out the little double raven fetish that has been sitting on my altar for the last several months (acquired on a trip through the Grand Canyon). I hold them up for everyone to see, the feather held by thumb and forefinger and the ravens sitting in the flat of my right hand.

...that would be the white bird feather. And then I have this (raising the fetish higher)...usually sits on my altar." Nancy then says "okay honey so that's why the birds, they are just flocking to you all over the place isn't that interesting".

I then turned and looked at the ladies sitting between him and me and asked them to please pass this over to him and handed them the feather.

What I didn't share with the group was that sitting at home were the string of bluebird lights I had received and opened two days prior, that were gifted to me by you and of course something else you and I are privy to.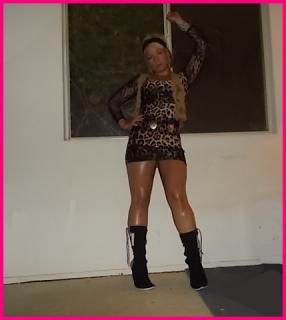 After the evening was over and Tammy, Dianne, and I were headed back home Tammy was all excited because there was no way Nancy could have known anything about me and birds; she was telling Dianne that she's never, ever heard me talk about carrying anything bird related with me, and she's right although items periodically do seem to ask me to hitch a ride for the day, or event, the items are generally stones, and necklaces that want wearing.

I have some other interesting views on last night, but I've got to get ready for today's Psychic and Holisitic Fair. I'll email you about it too later.

Love you and, don't sweat it, as soon as things are in the right place you'll find what you want.

L"

Paul Dale Roberts, HPI Esoteric Detective
aka The Demon Warrior
Hegelianism Paranormal Intelligence (International)
https://www.facebook.com/#!/groups/HPIinternational/
TEARDROPSOFANANGEL SUPPORTS HPI!
http://teardropsofanangel.com/
GET HPI UNIFORMS HERE: http://hpii.spreadshirt.com/
MAXAMMYSTERIES - ALL HPI VIDEOS
http://www.youtube.com/user/maxammysteries
http://www.knighttalkradio.blogspot.com/ for HPI Stories!
Managed by Staci Butler, HPI Twitter Account Manager
http://alldestiny.com/index.php/paul-dale-roberts/
My Bio Link at Ceri Clark's All Destiny Magazine!
Email: pauld5606@comcast.net
Paranormal Cellular Hotline: For Investigation or Advice: 916 203 7503